The elegance of 1960s gran turismo styling for a gentleman who lives life 24/7
A noise gets louder and louder from the far end of the home straight. The sound of thunder behind the guardrail is accompanied by a splash of bright colour flashing past meters away and disappearing around the bend. Then another. And then yet another, relentlessly for three, six, 24 hours. This is the appeal of endurance races and epic challenges that pit Ferrari, Porsche and Ford GT against each other. It is the legend of the Bol d'Or motorcycle 24 Hours. It is the gran turismo-style elegance of CT Scuderia's Touring, fitted with the LANDERON DP 18 automatic movement.
Every minute matters, every detail on the Touring automatic timepiece is important
Simple, clear and direct, like the voice of an internal combustion engine. The dial graphics, with the double concentric scale for hours and seconds, are visible at night too. The date window on the special Testa Piatta version is at 12 o'clock. If life is a race, you never want to stop.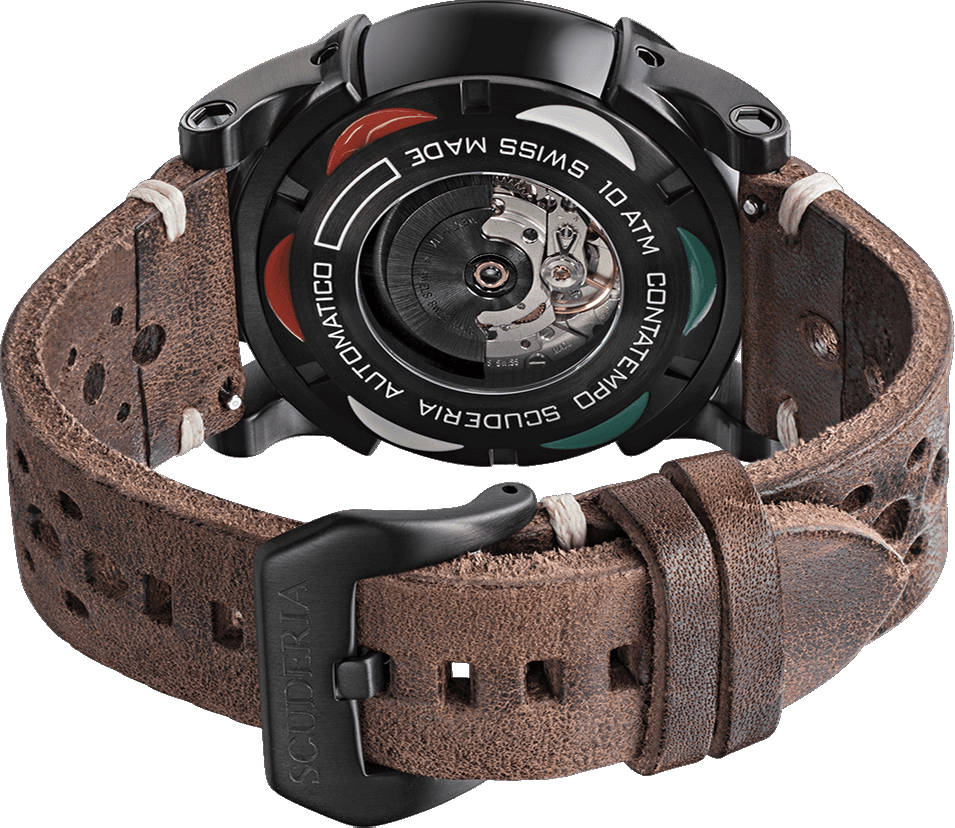 If life is a race, you never want to stop.
The Touring Coda Corta by CT Scuderia has a see-through screw-in case back, revealing the LANDERON DP 18 automatic movement inside.
The classic sportiness of the Testa Piatta version pays tribute to vintage speedometers with the date window at 12 o'clock
For people who can't wait to get behind the wheel or grasp the handlebar whenever they have half a chance. For people who wear the aesthetic of racing like a second skin.